Our Team
Blake Todd, CWS® Senior Vice President, Financial Advisor, Portfolio Manager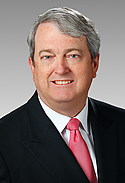 Blake: With over 40 years in the financial services industry, Blake brings knowledge and experience to his practice. Since joining D.A. Davidson in 2006, Blake has applied his skill and knowledge to his position as Portfolio Manager for Crowell Weedon Asset Management–Montecito Investment Portfolios; additionally, he serves as Branch Manager of D.A. Davidson's Fresno office. A graduate of UC Santa Cruz and a third-generation native of California, Blake continued his love of California-living after graduation and never looked back. Away from the office, he enjoys golf, skiing, travel, and spending time with daughter Vanessa and son Mason.

Jarrett Perez, CFA Associate Vice President, Financial Advisor, Portfolio Manager, Branch Manager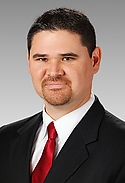 Jarrett: Including his time with D.A. Davidson, Jarrett has over 19 years of experience in the financial services industry. After graduating from Fresno State University, Jarrett developed a comprehensive skill set from experience through various positions at UBS, Seidler, and as Operations Manager for the Fresno branch of D.A. Davidson. Now he serves as Portfolio Manager at Crowell Weedon Asset Management–Montecito Investment Portfolios. Recognizing the importance of education in his field, Jarrett also received his Chartered Financial Analyst® (CFA®) designation in 2011. Outside of the office, life centers around sports and family for the father of four; Jarrett enjoys tennis, basketball, and golf in addition to spending time with his wife, Sarah, daughters Lily, Chloe, Anna and son Aidan.
CA Ins. Lic# 0F14047
Michelle Brandt, FPQP™ Branch Operations Manager, Registered Client Associate

Michelle: With a diverse scope of experience including banking, telecommunications, payroll and employment tax reporting with a focus on small to medium sized businesses, Michelle serves as the Branch Operations Manager of D.A. Davidson's Fresno office. She is an alumna of California State University Fresno, holding a bachelor's degree in English and has obtained her Series 7 and 66 securities licenses. An animal lover, Michelle enjoys spending time with her pets, hiking in the nearby national parks and surrounding foothills, and traveling with her husband, Peter.